Procurement and sales of eventing horses
Elmar Lesch always has a selection of interesting horses for sale at his yard.
Please contact him either on telephone or WhatsApp: +49 (0)171-450 86 73 or via > e-mail for information regarding all horses that are currently for sale.
You can send specific enquiries e.g. you have a horse you would like to sell or you are looking for an eventer that complies with your requirements.
Please use the > contact form
Elmar Lesch Sales-Days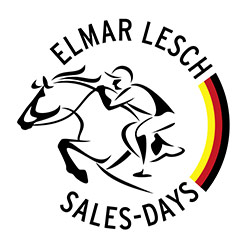 At the Sales-Days from March 6th to March 13th 2021 clients find a diversified collection of carefully chosen and vet checked eventing horses for sale at Elmar Lesch's equine training facility. They can look forward to versatile and talented sport horses with excellent blood lines, the majority of which have been bred in Germany.
On offer are promising youngsters, which will be suitable for example for competing at the next national championships as well as show horses ready to compete internationally. The collection is made even more interesting by the inclusion of tested experienced candidates, these are interesting for adult beginners who are looking for an easy first riding experience or for up and coming talent looking towards qualifying for junior championships.
Close to the event appointments can be made for viewing and trying out the collection. From that time on it is also possible to negotiate a binding contract of purchase. Please contact Elmar Lesch if you have questions (Tel: +49 171 - 450 86 73 | E-mail: info@elmar-lesch.de)
The collection will be presented with videos and detailed pedigrees online here about one week before the beginning of the sales.
Elmar Lesch Eventer-Auction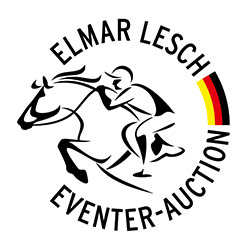 The next auction will take place on November 6th 2021. Details about the collection will be published here as soon as possible.
Do you have any questions? Please contact Elmar Lesch:
+49 171 - 450 86 73
info@elmar-lesch.de